POWER-ET cnc plasma tube cutter - cutting video
SteelTailor

POWER-ET CNC plate metal cutting machine& plasma tube cutter technical parameters (parameters are for reference only)
 Power supply
 1.5KW,220V/110V,50HZ
 Cutting mode
 Flame or plasma
 Effective cutting width
 1500mm
 Effective cutting length
 3000mm(can be added to 6000mm)
 Effective diameter cutting
 Φ60mm-260mm(can be added to 600mm)
 Moving speed
 0~4000mm/min
 Cutting speed
 0~4000mm/min
 Cutting thickness

 For tube cutting: Wall thickness:≤8mm

 For plate cutting:

 (Flame) 5 – 150 mm

 (Plasma) Depends on plasma power source
 Torch lift distance
 100mm
 Positioning precision
 ±0.3mm/10M
 Repeatability
 ±0.4mm/10M
 Cutting material type
 Carbon steel\stainless steel\aluminum
 Controller
 SteelTailor (Controller integrated THC)
 Cutting software

 FastCAM Prof. Portable.

 FreePIPE nesting software
 Machine Support frame
 Optional
 Warranty
 1 year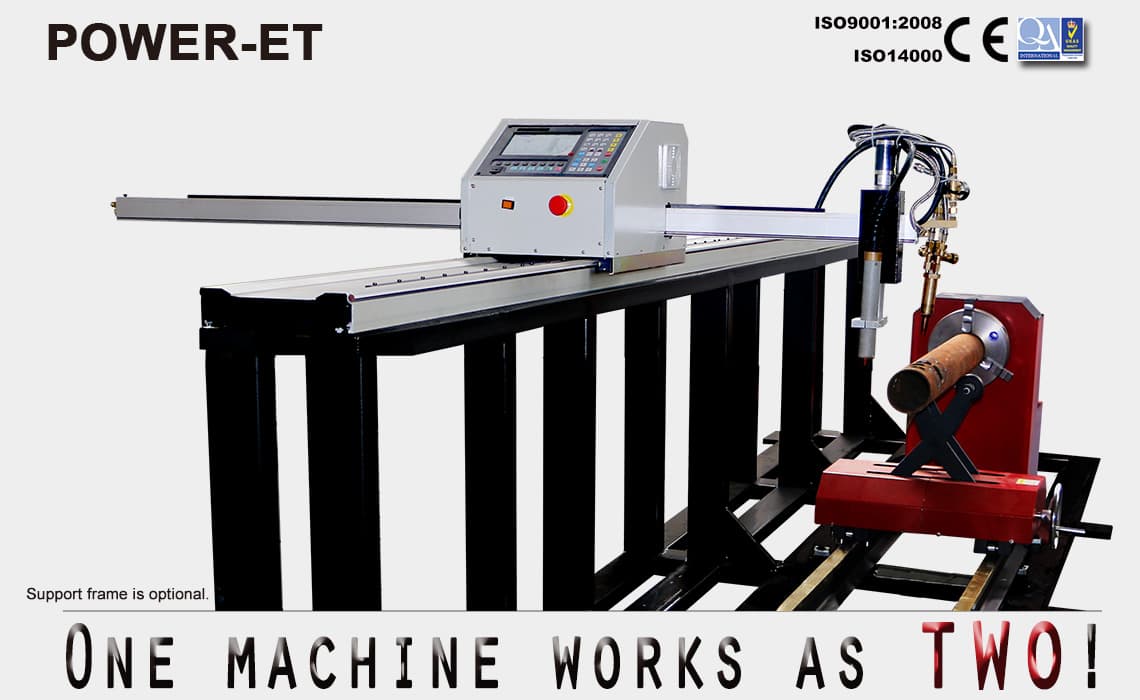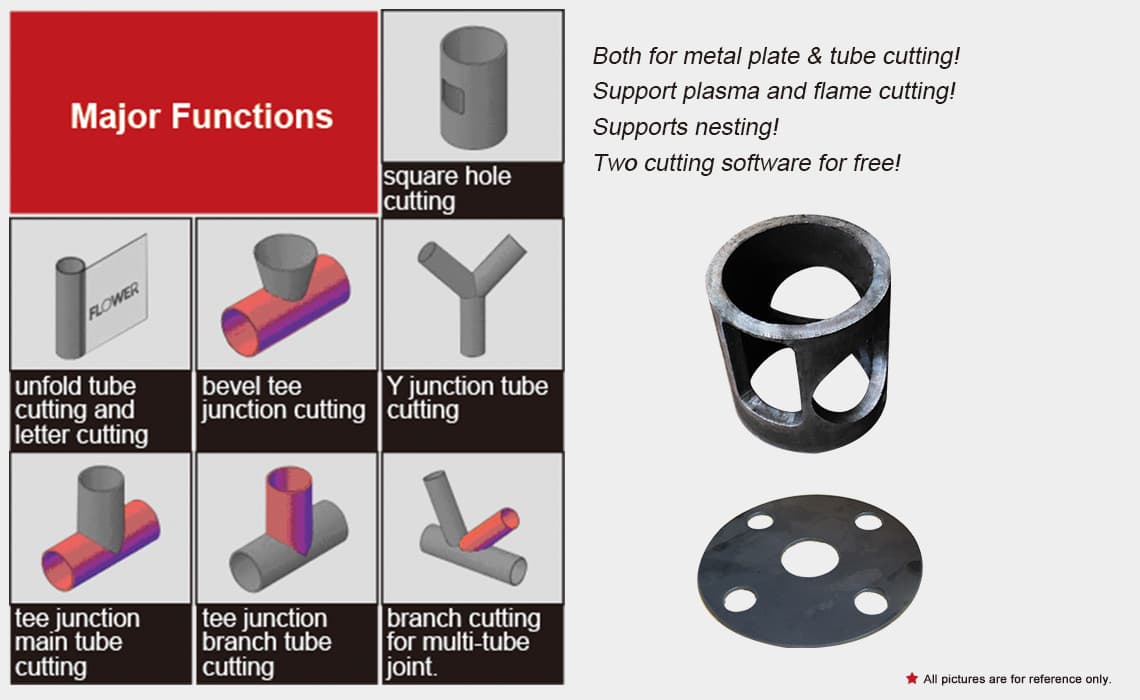 SteelTailor

TM POWER-ET CNC plate metal cutting machine& plasma tube cutter
One machine works as two!Both for metal plate & tube cutting!Support plasma and flame cutting!Supports nesting! Two cutting software for free!
Major Functions:square hole cutting; unfold tube cutting and letter cutting;bevel tee junction cutting;Y junction tube cutting; tee junction main tube cutting;tee junction branch tube cutting; branch cutting for multi-tube joint.
SteelTailor

TM  POWER-ET CNC plate metal cutting machine& plasma tube cutter
POWER-ET is an economical, simple cnc plate and tube  cutting machine. The advantage of POWER-ET is that it integrates horizontal, vertical, and rotary tube functions. At the same time, it is equipped with plane nesting software and tube nesting software. Both plane cutting and tube cutting can be performed using nesting software. The operation is very simple. Compared to traditional machines, POWER-ET improves work efficiency and saves time for you.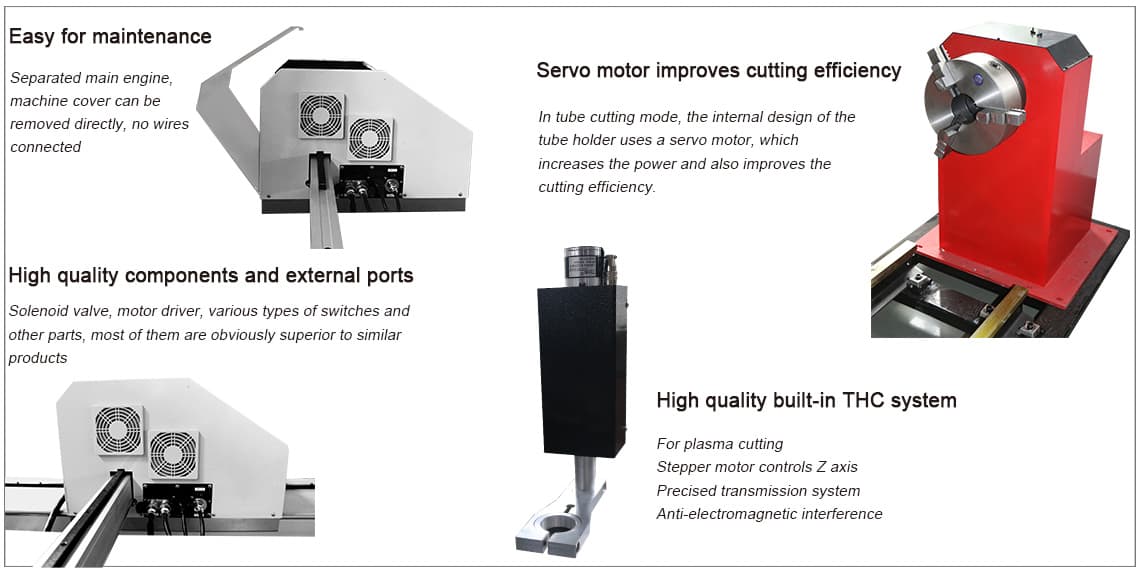 SteelTailor

TM POWER-ET cnc plate metal cutting machine& plasma tube cutter
1. Easy for maintenance
Separated main engine, machine cover can be removed directly, no wires connected
2. High quality components and external ports
Solenoid valve, motor driver, various types of switches and other parts, most of them are obviously superior to similar products
3. Servo motor improves cutting efficiency
In tube cutting mode, the internal design of the tube holder uses a servo motor, which increases the power and also improves the cutting efficiency.
4. High quality built-in THC system
For plasma cutting; Stepper motor controls Z axis; Precised transmission system; Anti-electromagnetic interference