SteelTailor G3 gantry oxy-fuel/plasma cutting machine /beveling

G3 CNC gantry cutting machine just tested-High reliability by lightweight

---

SteelTailor G3 - Best Seller Gantry CNC Drilling/ Oxy gas/ Plasma Cutting Machine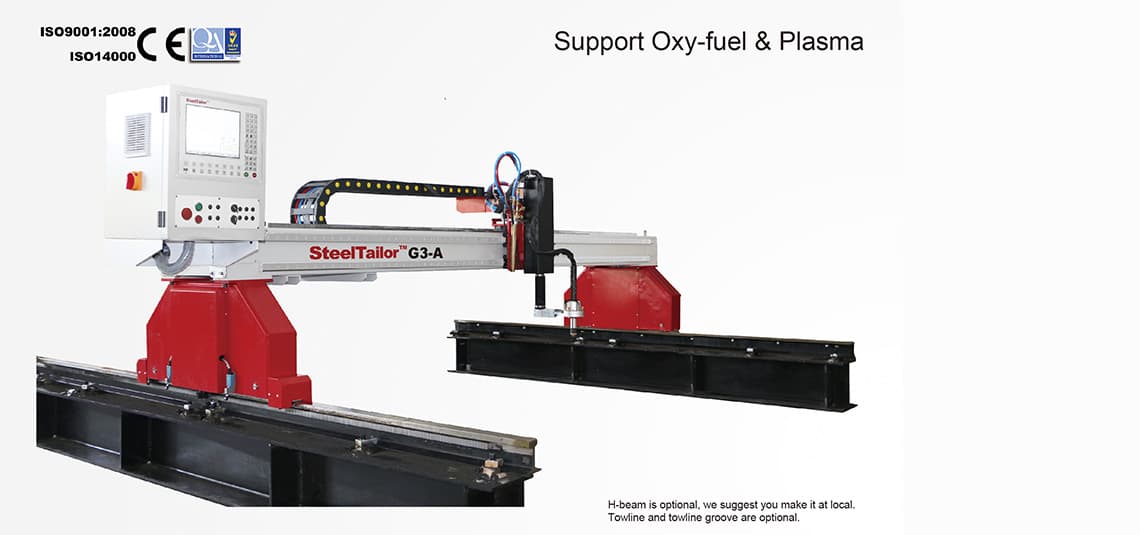 First Class Gantry Cutting Machine, Best Price!
G3-A flame/ plasma cutting machine was well designed after integrating decades of industrial experience and customers feedback on gantry cutting machine. With concept of 'simple and beautiful', G3-A enjoys highest cutting performance and lowest manufacturing cost. This profitable machine type is as good as SteelTailor portable cutting machine series, presenting a simple and beautiful industrial product for global users.
Support flame cutting & plasma cutting & drilling
H-beam, towline and towline groove are optional. 

G3 gantry CNC cutting machine,High Quality, High Performance, Superb Techniques Beyond All!
SteelTailor G3-A gantry CNC cutting machine has advantages in cutting large-sized thick metal plates or the other heavy duty tasks, which can satisfy the customers' requirements for mass production in industries of automobile, shipbuilding and engineering machinery, etc. The self-developed and patented intelligent NC system ensures a more efficient and stable operation; The integrated THC function and user-friendly operating system largely lower the requirements for technicians. Besides, high temperature annealing treatment and international standard design of positioning precision make the cutting precision get to what customers require. What's more, easy switch between oxy-fuel and plasma improve productivity. With its overwhelming techniques and high qualities, G3-A offers an economical and advanced cutting solution for customers. 
SteelTailor G3 gantry CNC Cutting Machine Advantages
1. Keep High Positioning Precision for 10 Years!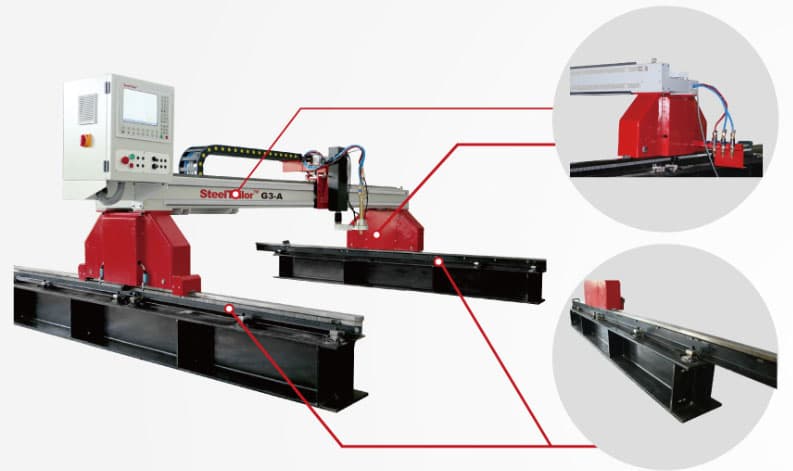 A. The beam and slide are symmetrical and structured with square tubes, which ensures high stability in high-speed operation.
B. Beams are stress relieved after annealing, guarantee high cutting precision for a long time.
C. Standard gantry rail, rack & pinion with grade 7 precision (Euro Standard) and specialized reducer make its positioning precision conform to ISO 8206-1991.
2. Make Gantry Cutting Simple, More Simple!
A. Intelligent NC System (High stability, fast operation, built-in integrated THC function, easy operation and reduce troubles).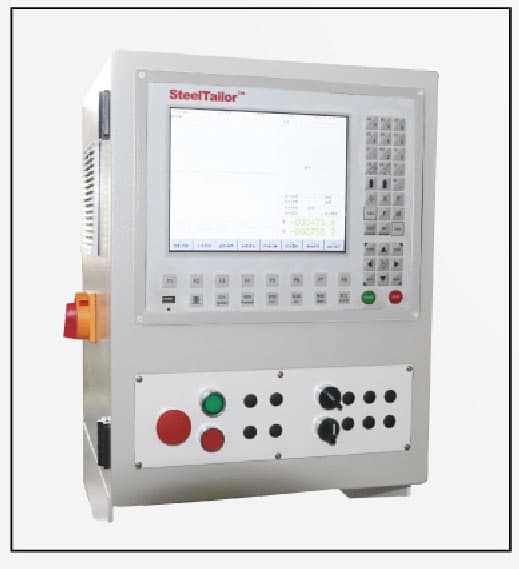 B. Simple electrical connection; (Just connect with AC220V or 110V power line, oxygen pipe and fuel gas tube).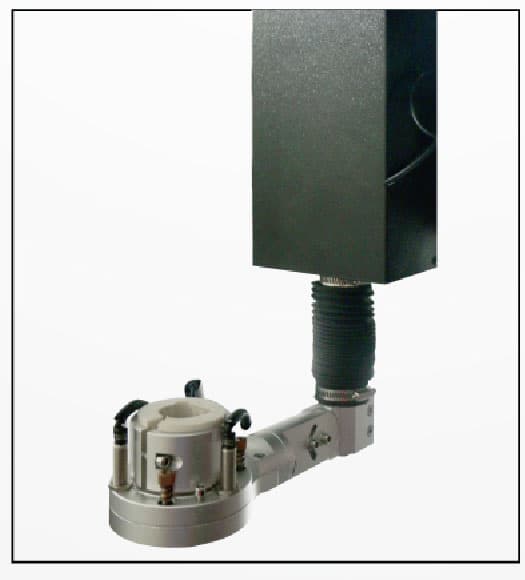 C.Oxy-fuel and plasma switch easily:Oxy-fuel or plasma cutting can be switched easily by using the same torch holder, which avoids reducing the effective cutting area.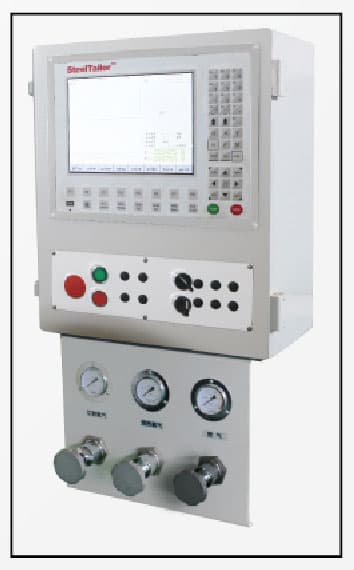 D.Optional gas regulator makes operator adjust air pressure easily
3.Unique Design of Technical Details, Perfect Cutting Effect!
A. ±45
。
 bevel cutting, adjust angle at will.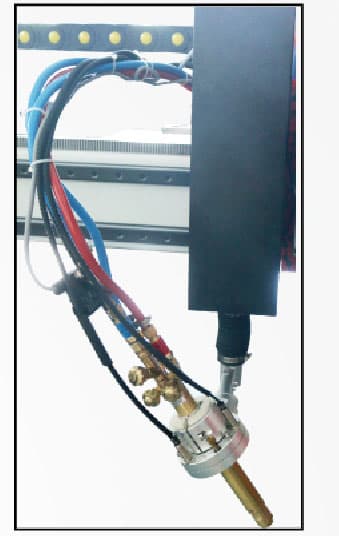 B.Anti-collision device to avoid damage to plasma torch.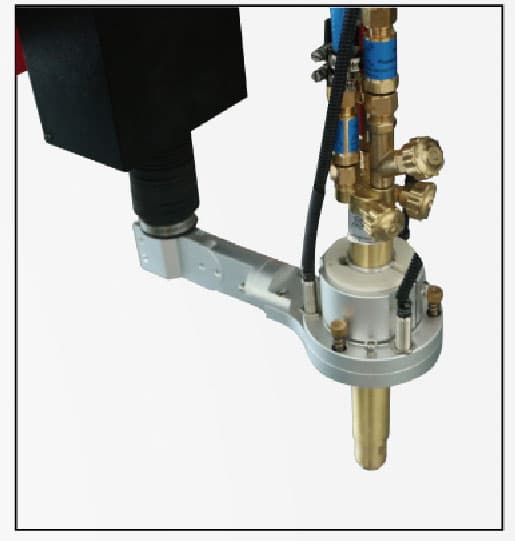 C.Optional drilling function.Drilling thickness:1-30mm.Driller size:Ф4-20mm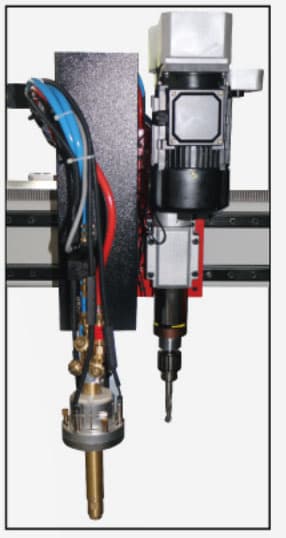 D. Multiple steel plates can be put on cutting table for improving productivity.
E. Heavy duty tasks and keep working for 24 hours/day. 
Configuration of SteelTailor G3 Gantry CNC cutting machine:
| | |
| --- | --- |
| Items | Description |
| Controller | FL2300 integrated THC |
| Servo Drive | Panasonic servo motor |
| Plasma THC Mode | Controller integrated THC  |
| Oxy-fuel THC Mode  | Oxy-fuel torch automatically lifting (optional: capacitance oxy-fuel THC) |
| Longitudinal and Transverse Positioning | Guide rail, rack, pinion, towline |
| Length of Guide Rail  | 2m is one unit |
| Longitudinal/Transverse Channel / Cable Transmission  | Towline |
| Plasma Torch Holder | Standard: 1 set |
| Software | FastCAM professional version(standard)/ Libellula (optional) |
| H-beam, towline and towline groove | Optional |
| Drilling function | Optional |
Technical Parameters
Items
Description
Power Supply
Single phase, AC220 50-60HZ, 2000W
Effective Cutting Width (transverse)
3000mm
Effective Cutting Length (longitudinal)
 3000 mm to 19000 mm (rail 2m)
Maximum Dry Speed
12000mm/min
Torch Lifting Distance
200mm
Machine Height 
1560mm
Machine Length
Effective cutting length +2000mm
Machine Width
4500mm
Positioning accuracy
≦±0.5mm
Repeatability
≦±0.2mm
Cutting Thickness

Plasma cutting: depend on the plasma power source

Oxy-fuel cutting: (piercing cutting)5-80mm  

Longitudinal Driving Method
Dual drive
Types of Cutting Material
Carbon steel/ stainless steel / aluminum