LegendIII table plasma cutting machine Technical Parameters
| | |
| --- | --- |
| Model | Legend III |
| Input voltage | 110/220 V |
| Power frequency | 60/50 Hz |
| Power |  1000W |
| Effective cutting area | 1500X3000:X axis:1500 mm  Y axis: 3000 mm |
| Cutting speed |  0-8000 mm/min |
| Cutting thickness  | 2-25mm(also depending on the use of plasma power) |
| Machine size | 1500X3000:2200mm(width)*3800mm(length)*1300mm(height) |
| Modes of cutting | Plasma |
| Z axis range | Max 100mm |
| Max cutting current for plasma power | No more than 200 Amps |
| Plasma torch diameter | Standard configuration of 35mm/36mm/44.2mm matching nylon bush |
| Work mode of plasma | Non-contact ignition |
| Processing material | Carbon steel、stainless steel、copper alloy、nickel alloy and titanium alloy |
| Longitudinal drive mode | Dual drive |
| Mode of THC | Automatic arc voltage sensingTHC |
| Cotroller | LCD 7" display |
YEAH!LEGEND Legend III economical table plasma cutting machine
----------Powerful for thick plate cutting!
Match with MAXPRO200
Machine compatible with high current plasma power source like MAXPRO 200
After many years of cooperation with Hypertherm, we have developed the quick cable connectors of Hypertherm.
Cutting thickness: 2mm-25mm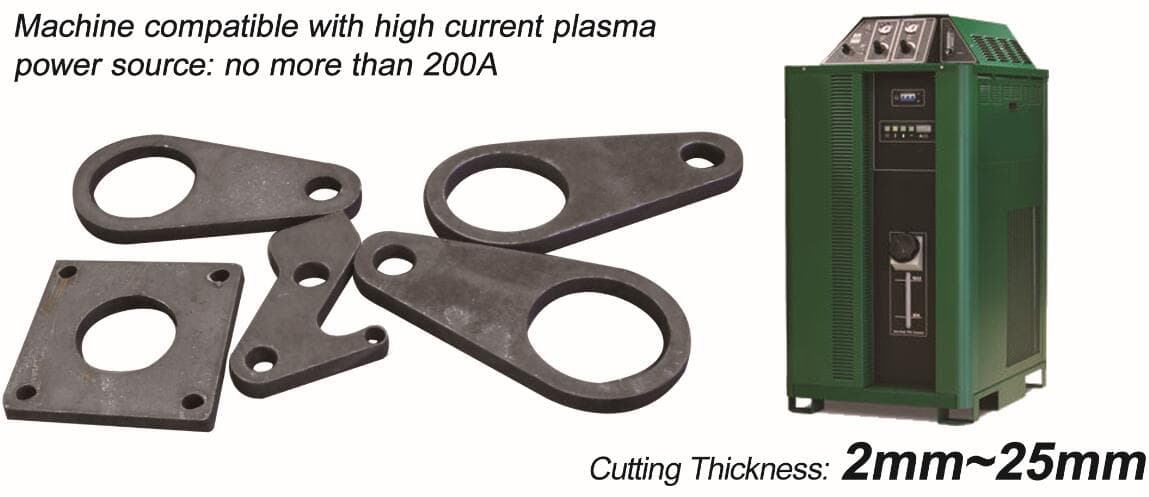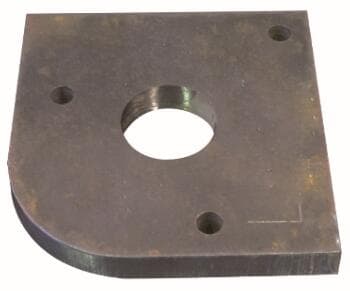 Technical Advantages of LegendIII plasma cutting machine
(1) Compatible with all of the leading plasma brands
(2) THC improve the cutting quality and improve spare part life
(3) Higher cutting speed, improved cutting capability.
(4) Double axis controller allows simple and user friendly operations of the machine
(5) One machine capable of doing all the cutting requirements of most industries
---
Match with high plasma power source like MAXPRO200.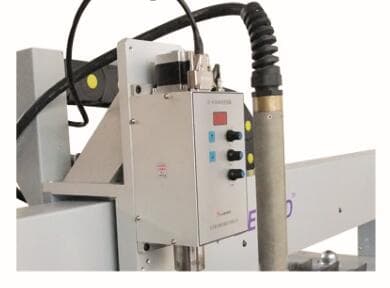 High power THC for handling the heavier plasma torch.The high-power THC makes Legend III cut the steel plate as thick as 25mm, offering a more efficient and high-quality cutting solution.
---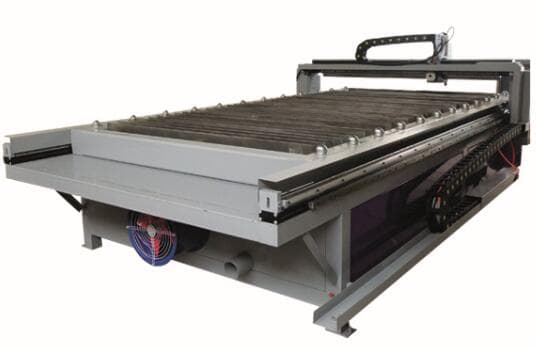 Upgraded design of cutting table make cutting process easier.Legend III could support the steel plate with heavy weight, Since the cutting table is higher than the longitudinal guide, it is very convenient to load and unload the steel plate.
---
Legend III CNC cutting machine- The first choice of thick plate cutting!
The technical advancement and the cutting capabilities of the Legend III cannot be matched by any other machine in the current market. The simple and PC independent operation allow the machine to be extremely user friendly. The machine's universal plasma machine adaptability adds to its credit. The ball wheel edges of the machine permits easy plate loading and unloading. The split control unit enables higher work area and allows loading of plates from all the sides.
The option of high amperage, plasma power sources like MAXPRO200 has increased the potential capability of the machine. The technical advantages implemented on the machine will ensure better cutting quality, low maintains, longer spare part life, and higher productivity.