Indian customer cases - below video is from SteelTailor Indian customer- SteelTailor SMART III portable table cnc cutting machine-cutting thickness:8mm

SmartIII table plasma cutting machine Technical parameters
Type
SMART III
Input voltage
110/220 V
Input Frequency
60/50 Hz
Input power 
  200 W
Controller
LCD 7 ˝ color screen controller ( remote control is optional)
Effective cutting range
1. 1300 (crosswise) X 2500 (lengthways) mm
2. 1500 (crosswise) X 3000 (lengthways) mm
Max cutting speed
(precision guarantee)
4000 mm / min
Max running speed
 5000 mm / min
Machine positional accuracy
 0.2 mm
Repeated positioning accuracy 
 0.2 mm
Cutting thickness 
Flame cutting: 5-150 mm
Plasma cutting: depends on plasma power
Machine dimension (W X L)
2200X3400mm
Weight
160kg
Cutting mode
 Flame / plasma
Z axis stroke
80 mm 
Cutting software
Optional: one set of IBE / FastCAM
standard edition / Hypertherm Nest Master
standard edition
Automatic height control
Standard configuration plasma THC (match with plasma / f lame THC)
Mode of longitudinal driver
Dual drive
 
 
SteelTailor SmartIII portable table CNC cutting machine------Portable Table Cutter, Affordable and powerful!
Technological superiority
1. Adaptable for both plasma cutting and flame cutting;
2. Dual-side precision sliders system mounted on both sides of the crossbeam; increasing the machine stability by reducing machine vibration;
3. Build with SteelTailor guarantied components and parts which are practical and easy to assemble;
Integrated design allows easy installation;
4. Integrated design allows easy installation;
5. With One set of Allen wrench and 24 screws, assembly done within 1 hour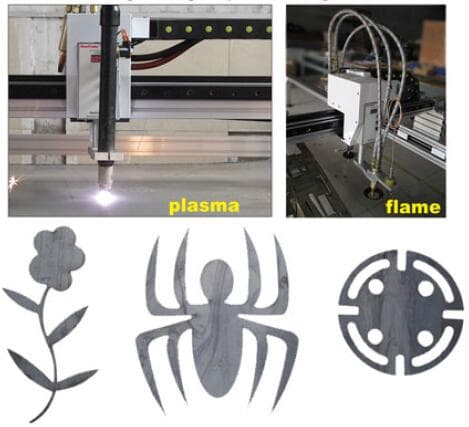 ---
SteelTailor SMART series portable CNC cutting machine generalities
1. F4 Concept:
Friendly in Transportation; Friendly in Installation;
Friendly in Operation; Friendly in Maintenance.
2. 1500mm*3000mm cutting area and table structure gives more precision;
3. Dual drive system, that can handle more weight;
4. Table structural design, combines stability and portability;
5. High-precision dual shaft linear guide;
Graphical controller, compatible with CAM software's.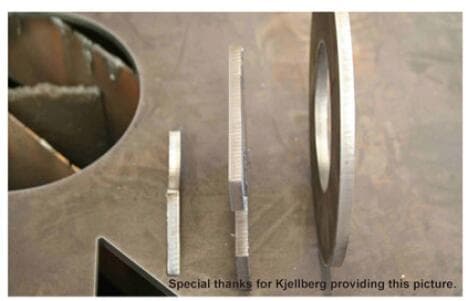 SmartIII portable CNC cutting machine Summary
plasma cutting or flame cutting, Smart III portable table CNC cutting machine can perform beyond your expectations. Smart III is the 3
rd
 product in the Steeltailor Smart portable table model cutting machine series.
Smart III flame plasma cutting machine combines the portability feature of Smart I and the stability of Smart II. The use of SteelTailor standard components has reduced the installation time.
You just need one set of Allen key and 24 screws to assemble a Smart III anytime and anywhere.
SMART III flame plasma cutting machine is equipped with industrial controller, which supports cutting software like IBE/Fast CAM/Hypertherm NestMast.
Smart III flame plasma cutting machine is compatible with most of the world brands plasma power sources. Small and medium
size plasma machines with inverter technology or high frequency, are all compatible.
Smart III has 0.2mm repeatability; it guarantees the cutting size consistency. Smart III can fulfill the global industries requirements of metal processing workshops, smith crafts, metal framework manufacturers, and DIY customers. The final cut product just needs simply cleaning of slag.No need for any rework.
SMART III flame plasma cutting machine uses the most effective way to realize CNC cutting technique, which can match the portable plasma cutter of Hypertherm, Kjellberg, Victor, ESSAB, etc.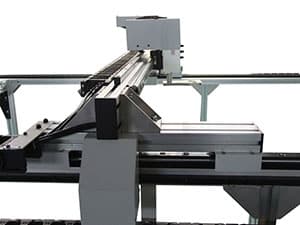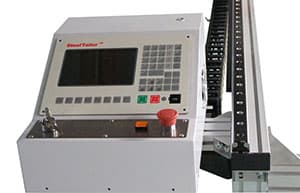 Economical and practical structural design
Dual side precision sliders system, both sides of the crossbeam; increasing the machine stability and to reduces machine vibration;
Dual drive system, that can handle more weight;
Build with SteelTailor guarantied components and parts which are cheaper and easy to assemble;
Integrated design, that allow easy install of the machine; 
SMART III standard leg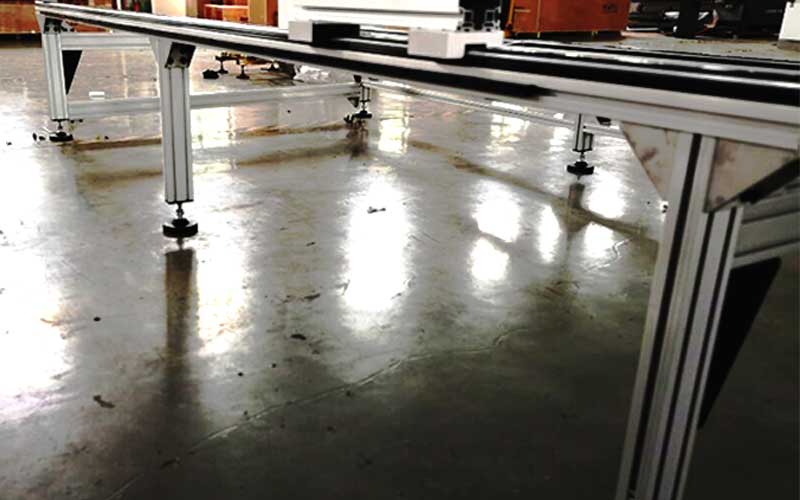 SMART III reinforced leg (optional)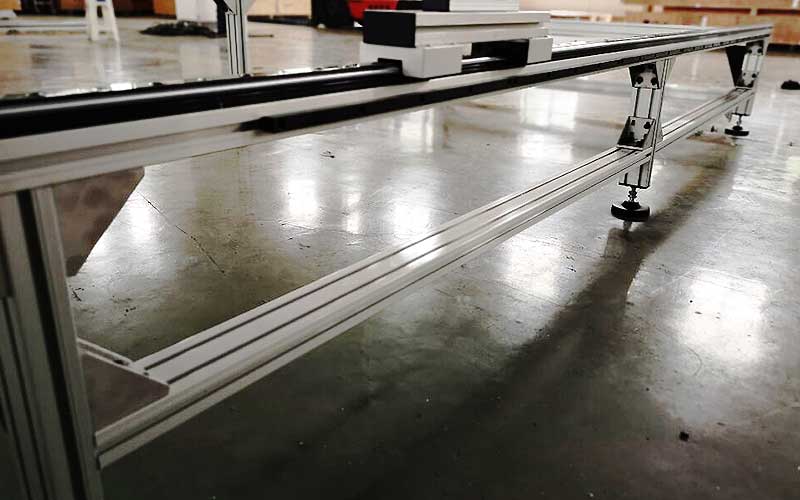 ---
How to choose SteelTailor machine?
1. Cantilever Type ——more economic, good maneuverability, classical portable machine;
2. Table style —— easy for installation, better stability, better precision;
3. Gantry style —— more flexible cutting area; can be compared to traditional cutting machines;
2 Year warranty for all SteelTailor products (For machines made after Jan 1 2012)